Press
Vince Gilligan Visits Conan; Breaking Bad Is EW's Summer TV Winner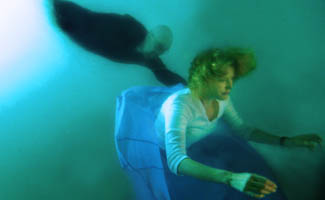 This week, Vince Gilligan visits Conan O'Brien while Breaking Bad is named one of Entertainment Weekly's summer TV winners. Plus, Anna Gunn is praised for her performance in last week's episode and Dean Norris appears on NPR's "Fresh Air." Read on for more:
• Vince Gilligan talks to Conan O'Brien about writing for Breaking Bad: "We have written ourselves into a couple of corners and gotten very fearful… but so far, knock on wood, we've pulled it out of the fire." Gilligan also chats with The Huffington Post.
• Entertainment Weekly names Breaking Bad one of summer's TV winners, noting the drama "returned to stellar reviews and record viewership." (No Link.)
• The Boston Globe praises Anna Gunn for her performance in Season 5 Episode 4, saying that at the end of the episode, "when she finally explodes it is a thing of acting beauty." TV Guide cheers Gunn for "brilliantly revealing the cracks in her character's psyche." (No Link.) Hollywood.com features the clip of Walt and Skyler's showdown, asking, "Wow. Can we just give Anna Gunn her long overdue Emmy now?" Meanwhile, CliqueClack wonders about Skyler's options going forward.
• Dean Norris chats with Terry Gross on NPR's "Fresh Air" about Hank and Walt's relationship and filming the shootout in Season 3 Episode 7, "One Minute."
• Bob Odenkirk writes this week's "Shouts and Murmurs" column in The New Yorker, describing an elusive would-be interviewee.
• Bryan Cranston tells Reuters that he's looking forward to shooting the rest of Season 5: "I want to get on the roller coaster again." IGN speaks with Cranston about why he doesn't know ahead of time what's going to happen to Walt. Cranston talks to NBC about the possibility of redemption for Walt: "Maybe after he's dead they can harvest his organs." Also, check out Cranston's interview with SlashGear and his impersonation of Dean Norris at Hollywood.com.
• Rolling Stone interviews Laura Fraser about playing Lydia: "One relief was that I didn't have to worry about making her likeable. She's so clever and bright, and yet so odd."
• Zap2it talks Emmys and applauds Aaron Paul, who "has taken on more of the emotional weight of the show as the years have gone on."
• TV Fanatic thinks the best supporting actor Emmy category is a three-way race between Aaron Paul, Giancarlo Esposito ("my favorite to win come September") and Peter Dinklage of HBO's Game of Thrones.
• Mark Margolis tells the Forward that he's thinking of "just getting on the stage and just dinging the bell" if he wins an Emmy for playing Hector.
• According to The Hollywood Reporter, Kathy Griffin credits Bryan Cranston's 2008 Emmy win for getting her to watch Breaking Bad.
• Rian Johnson, the director of Episode 4, "Fifty-One" tells Indiewire that "directing Walter White is surreal on a level that directing a movie will never be surreal."
• Wired interviews Breaking Bad's cinematographer, Michael Slovis, crediting him with creating "a look unlike anything else on TV." Meanwhile, New York speaks Jennifer Bryan, Breaking Bad's costume designer.
•New York offers a video of Mike's wit and wisdom, noting that "Breaking Bad's fifth season marks the true arrival of Mike Ehrmantraut-as-three-dimensional-character."
• Chicago Tribune columnist Liz Smith praises Breaking Bad, saying, "I don't quite know what to say about folks who don't seem to know how great an actor Bryan Cranston is."
• 411mania.com's list of TV's top five shows includes Breaking Bad at No. 1: "Bryan Cranston who is delivering one of the all-time great TVperformances as Walter White."
• Indiewire ranks the 10 greatest Breaking Bad opening sequences, calling them "often the show's most striking and formally daring aspects."
• Hollywood.com plays Six Degrees of Separation with the Breaking Bad cast.
• Yanks Go Yard matches up various Breaking Bad characters with New York Yankees past and present. (Walt = Derek Jeter.) Similarly, Bleacher Report matches up Breaking Bad characters with NFL players.
• The Independent laments the absence of Breaking Bad from U.K. TV screens, although TVWise reports that Breaking Bad's Season 4 DVD will be released in the U.K. on Oct. 1.
• Serious Eats is inspired by Season 5 Episode 2, "Madrigal," to make "Franch" sauce: "I was all over that like Walt on ricin."
• Yidio presents a graphic designer's take on a Breaking Bad-inspired Ben & Jerry's ice cream flavor: Walter White's Heisen-Brrr-g Crunch.
• The Huffington Post cites Breaking Bad in its argument that moviegoing has suffered, despite the economic recession, because the "center of the media constellation has shifted to Cable TV."
• MTV lists Bryan Cranston as one of the reasons you should see the Total Recall remake, saying he "brings enough weight to [his] role that you'll forgive any improbable plot twists so long as he's ripping his scene partner apart."
• The Detroit News observes of Bryan Cranston, "More than just the hardest-working man in movies, he may be the hardest-working man in show business."
• The Desert Sun reports that Bryan Cranston plans to do a play at the Mark Taper Forum in Los Angeles after Breaking Bad's final season ends.
• Variety reports that Bob Odenkirk has joined the cast of an independent film called The Spectacular Now.
• Screen Junkies lists Bob Odenkirk's Mr. Show ("arguably the greatest sketch comedy series of all time") as one of five great sketch comedy shows that aren't Saturday Night Live.
• For recaps and reviews of Season 5, Episode 4, "Fifty-One," check out The Atlantic, The A.V. Club, Entertainment Weekly (recap and review), E! Online, HitFix, The Huffington Post, the Los Angeles Times, New York, Rolling Stone, Salon, Slate, Time, TV.com, TVLine, USA Today, The Wall Street Journal and Zap2it.
Read More