Uncategorized
Q&A – Jonathan Banks (Mike)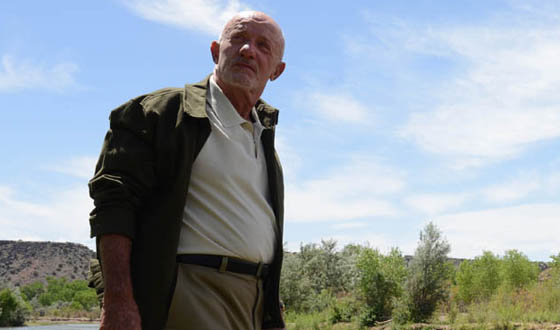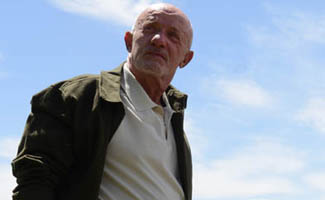 Veteran actor Jonathan Banks, who plays Mike on Breaking Bad, discusses all of his on-camera deaths (and how Mike's stacks up) and shares his strategy for keeping one of Breaking Bad's biggest secrets from his family.
Q: When you started this season, did you know that it would be Mike's last?
A: Vince talked to me a long time ago, six or seven months before the season, and he told me I'd die before the end of this eight. We were at Aaron's engagement party. My feeling is that we assume that most people are going to end in some fashion. My biggest problem is I love Mike; I love the character and I love playing him, but all stories like that do have to come to an end.
Q: Did you do anything special to put Mike to rest? Was there a mock funeral?
A: The crew on the set that day all wore black armbands all day long. There are a lot of friends on that crew. It was an emotional day to say the least on set — a lot of tears. Tough day, brother.
Q: You've died a few other times on camera… How did this one stack up?
A: I've died so many times. I'm 65. On my 40th birthday, my girlfriend gave me a reel with ways I had died, whether it was by knife, or electrocution or drowning or being thrown off a building or whatever it might have been. I've died a lot of times! With Mike, you're talking about one of the favorite characters of my life here, and my feeling was I could not give him enough dignity. Mike is a great warrior.
Q: You're a veteran actor, but did you learn anything new from being on Breaking Bad?
A: I'll tell you what, I learned that no matter how old you get, you can be crushed with the love of the work and the love of the people you're around. I didn't know I could be so open and so grateful for an experience.
Q: Knowing this was your last season, what were some moments on set you savored?
A: Anytime it was the three of us — Bryan [Cranston] and Aaron [Paul] and I — were together we had a great time. Last season when Aaron and I were riding around in the car, we pretty much spent the whole time laughing. The Park Avenue that we drive around in became very dear to us. To get up — and I don't care if it was 4:30 in the morning — it was a joy to go to work.
VIDEO: Making of Episode 507, "Say My Name"
Q: Mike proves himself to an expert at dodging law enforcement this season. Have you ever ducked the fuzz?
A: A lot of my friends are police officers, and most of them are retired now. There were also police officers in my family, so I probably have.
Q: Any upside to spending the last eight episodes as a viewer and not a member of the cast?
A: I do love watching the show. Right now I haven't seen last week's show and that's what I plan to do with my son right now.
Q: Mike's death was a big secret on the show. Was it difficult to keep such a big reveal from people you're close to?
A: I didn't tell anyone — not my daughters or my son — nobody knew. When people said, "Well, you're going back in November?" I wouldn't say that I was going back because I hate lying. I would say, "Yes, they start shooting again in November."
Click here to read an interview with Bryan Cranston, who plays Mike's murderer Walter White.
Read More