Only Two Episodes Left in 2012 to Check Out Breaking Bad Story Sync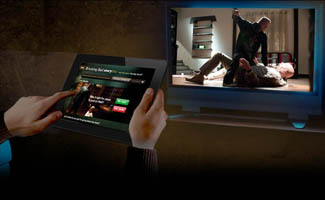 There are only two Breaking Bad episodes left in 2012, which means just two more chances for fans to check out Breaking Bad Story Sync — a live two-screen experience that allows you to vote in snap polls, answer cool trivia questions, and re-live tense moments via video clips during the initial broadcast of the week's episode. Did you disagree with Walt's vote to keep Todd on the payroll? Think the train robbery was Walt's most ingenious maneuver yet? Story Sync lets you weigh in. Plus, it lets you know how many felonies have been committed in any given episode so you don't have to keep tabs yourself.
What are you waiting for? The penultimate Story Sync for 2012 begins this Sunday with Breaking Bad Season 5 Episode 7, "Say My Name" at 10/9c and 10PT. Log on to BreakingBadStorySync.com via your tablet, mobile device, laptop or desktop then tune in to AMC for the broadcast. The rest will take care of itself.
Click here to participate in Breaking Bad Story Sync.
Having trouble? Make sure that…
• Javascript is enabled on your Internet browser
• Your Internet browser is up to date (Sync will not work in Internet Explorer 6 or 7)
• You have a strong Internet connection
• Your computer clock is set to the correct time zone
Read More