Uncategorized
Q&A – Betsy Brandt (Marie Schrader)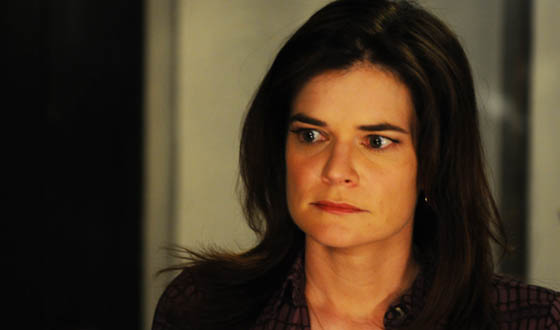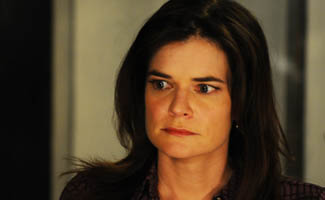 Betsy Brandt, who plays Marie Schrader on Breaking Bad, describes her character's hidden talent for marksmanship and shares the challenges of food-filled family meals on set.
Q: Dean Norris says he's overjoyed that he's less incapacitated this season. How did that shift work out for you?
A: Yeah, I know that state was a little dark when he couldn't walk, but I got a lot of great material out of that! It was fun for me as an actor to play — though obviously it wouldn't have been a fun place to live.
Q: Another big shift for Hank and Marie is that they're taking care of Walter, Jr. and Baby Holly. Is working with a baby a perk or a hazard of the job?
A: It's definitely been more intense this past season, but I'm happy to hold the baby! I'd like them to give me one, but that doesn't sound like it's going to happen. No mother so far wants to give me her baby.
Q: Holly is so quiet! Is there an art to getting a baby to behave on-set?
A: It's an interesting scenario for the babies. They'll show up late — way past their bed time — and they come on the set and have entire room of people starting at them. It has to be very surreal for the baby to have all these eyes on you, everybody's quiet. Some people do better with the babies then others. There was one baby last season who did really well with Bryan [Cranston]. Certain people come through with the baby skills.
Q: Have you fantasized about any alternate story lines for Marie?
A: Sort of. I really want to get in on the action. I've been asking for so long for Marie to get a gun. I think she's a great aim and a good shot. I think she has a little hand gun in a purple-bedazzled hand case that sits in Hank's man cave, next to his arsenal of weapons.
Q: Have you pitched that to the writers?
A: I think the lack of a gun speaks for itself.
VIDEO: Clip from Episode 503, "Hazard Pay"
Q: Five seasons in, is there anything about Marie that you're still curious about?
A: I wonder what's up with Marie and Skyler's relationship. Was their mom a nightmare? Their dad? Both? Marie has some big freak issues and the sisters kind of have this war-buddy relationship, so I would really be curious to know what happened there.
Q: Is there any upside to filming those tense family dinner scenes? Are you eating?
A: Heck yeah! I actually eat because usually I'm hungry, although you have to keep track of how much you're eating. The best thing we've ever eaten was this local chain called the Flying Star Cafe and we had strawberry rhubarb pie. You can't just get full and not eat the next take. That's why people usually try not to eat, but there's no way I'm going to pass up that pie.
Click here to read an interview with Dean Norris, who plays Marie's husband Hank.
Read More