Uncategorized
Q&A – Anna Gunn (Skyler White)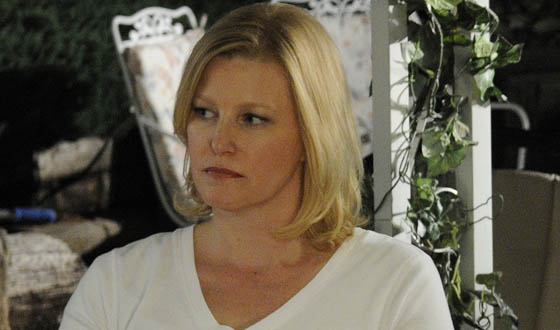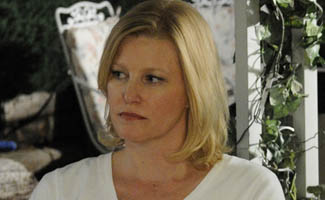 Anna Gunn, who plays Skyler White on Breaking Bad, describes what it's like to be Bryan Cranston's prey and reveals some of the music from her Skyler playlist.
Q: We're getting to see some new sides of Skyler this season.
A: It was really the season that I was waiting for; one that I was sure was coming but didn't know what it would look like. I knew Vince was going to keep Skyler in this emotional place for as long as possible — the way she was in the not-knowing phase for as long as the audience could stand it. But this season is the season where all the emotions that Skyler has held on to really tightly come out. If she felt that she sat down on the floor and cried, she might not be able to get up. She's like a kettle that's on the stove.
Q: What's it like to completely flip out on set?
A: It's actually been great. The first explosion with Marie really scared me because I haven't been able to go there with Skyler, and to let it loose it was kind of frightening to me. After the first take I was a little taken back.
Q: And then for your scene with Walt — was Bryan Cranston as intimidating as he looks in Episode 4?
A: Yeah, he is. Appropriately he is. And then in between takes we're like brother and sister almost. We tried it initially with Skyler on the bottom, but after we broke and had lunch and came back we decided that it needed more movement, and it ended up as a dance, with Bryan pursuing me all around the room. It was really like I was trapped animal that was Bryan's prey. It was one of my favorite scenes ever in anything I've ever done.
Q: What do you do to get in the right mindset during scenes like that?
A: I take myself from the social part of the set to a quiet dark corner. I basically do a bunch of imaginative work in terms of what's going on with Skyler. I also use music a lot to get me into whatever headspace I need to be in — I have a Skyler playlist for that.
Q: What's on your Skyler playlist?
A: A lot of Lucinda Williams. "Rescue," and "Changed the locks." That's one of the saddest songs I've ever heard period. "Nobody's fault but my own," by Beck, "Lord I'm Discouraged" by The Hold Steady. A little Lenny Kravitz. Pearl Jam, "Better Man" — that song always does it for me and gives me the chills! Ben Harper, Pleasure and Pain, Cowboy Junkies, some Brandi Carlile.
VIDEO: Making of Episode 504: "Fifty-One"
Q: Are there any similarities between the Skyler playlist and your own musical taste?
A: There is some overlap. Some of these songs come from my music. But ultimately I do this for any character I play — I make a playlist and I go browsing before. I know what kind of vibe I'm going for. Skyler's playlists have changed over the seasons. They were very kind of low key and gentle at first and now they're a lot more powerful. There's a wider variety of emotion being expressed.
Q: Skyler is one of the few checks and balances on Walt's power at this point. Did you have any idea from the get go Skyler and Walt would square off so much?
A: No I didn't. All I knew was what Vince told me: that my character would be a lot like Carmela Soprano but in on the crime. I thought it sounded great, but I didn't know how far their relationship would go.
Click here to read an interview with Bryan Cranston, who plays Skyler's husband Walter White.
Read More