Check Out Breaking Bad Story Sync While Watching Episode 2 This Sunday Night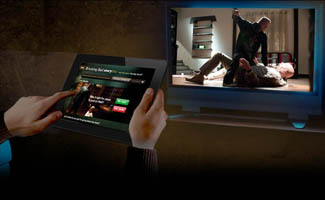 Last Sunday AMCtv.com launched Breaking Bad Story Sync, a live two-screen experience that allows you to vote in snap polls, answer cool trivia questions, re-live tense moments via video clips and chat with your fellow rabid fans during the initial broadcast of the week's episode.
The next Story Sync begins this Sunday with Breaking Bad Season 5 Episode 2, "Madrigal" at 10/9c and 10PT. Log on to breakingbadstorysync.com via your tablet, mobile device, laptop or desktop, tune in to AMC for the broadcast and the rest will take care of itself.
Click here to participate in Breaking Bad Story Sync.
Having trouble? Make sure that…
• Javascript is enabled on your Internet browser
• Your Internet browser is up to date (Sync will not work in Internet Explorer 6 or 7)
• You have a strong Internet connection
• Your computer clock is set to the correct time zone
Read More