GetGlue Counts Down to the Breaking Bad Season 5 Premiere With Exclusive Stickers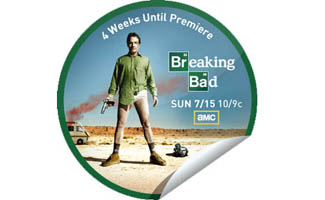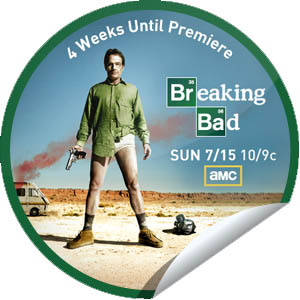 Counting the days until the Season 5 Premiere of Breaking Bad? Of course you are. That's why AMC has launched a four week countdown with GetGlue. Each week, the social network will release an exclusive countdown sticker featuring the campaign artwork from one of the first four seasons of the show. (This week the Season 1 sticker, right, debuted.) Check in to Breaking Bad on GetGlue and you get the sticker. Collect all four, and before you know it Season 5 will have arrived.

Breaking Bad Season 5 Premieres Sun., Jul. 15 at 10/9c on AMC.
Read More