Press
Vanity Fair Appraises Walt's RV; Anna Gunn On Her Favorite Season 4 Episode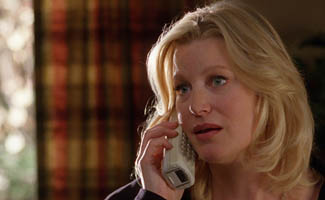 This week, Vanity Fair claims Walt was ripped off with his RV purchase and Aaron Paul calls the Breaking Bad set an "incredible" acting workshop. Plus, Anna Gunn talks to GoldDerby about her favorite Season 4 episode. Read on for more:
• A top real estate broker estimates to Vanity Fair that Walter White was ripped off when he paid $7,000 for his mobile meth lab R.V.: "He could have gotten $5,000 on eBay, and his was a dump!"
• Aaron Paul speaks with The New Zealand Herald about working on Breaking Bad: "Working with Bryan [Cranston] and the rest of the cast is like going to an incredible acting workshop every day."
• GoldDerby interviews Emmy contender Anna Gunn, who chooses Season 4 Episode 4, "Bullet Points," as one of her favorite episodes.
• Vice interviews Breaking Bad Music Supervisor Thomas Golubic, who says of the Pilot, "I hated the music and I loved everything else. I guess being honest was the right approach, because they asked what I hated about it and… at the end of the meeting I was hired."
• The Atlantic declares Jesse Pinkman to be "one of the most realistic dealers television has ever seen."
• TVShowsOnDVD.com provides a look at the packaging for the Breaking Bad Season 4 DVD, which will be released on June 5.
• TVLine shares a photo of Bryan Cranston's character from the upcoming May 6 episode of FOX's The Simpsons.
• New York Magazine says last week's episode of ABC's Modern Family "was directed with aplomb by Bryan Cranston."
• The Total Recall remake is one of Deadspin's most anticipated summer movies because they're "amped for Bryan Cranston as the bad guy."
• Digital Spy has a clip from the upcoming Dean Norris and Mel Gibson film of Get the Gringo.
• Go to AtTheCinema to see Betsy Brandt in the trailer for Steven Soderbergh's Magic Mike.
• TV.com notes that Christopher Cousins (Ted Beneke) appeared on last week's episode of NBC's Awake.
Read More