Press
New York Names Breaking Bad One of the Best TV Dramas of the Past 25 Years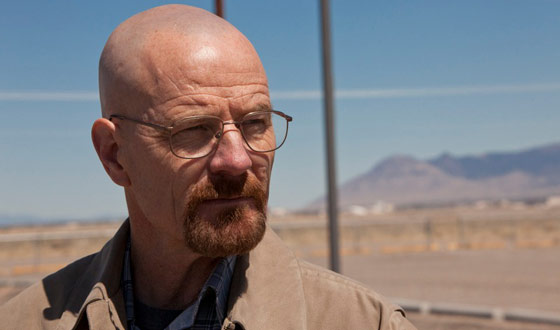 This week, New York magazine names Breaking Bad one of the best TV dramas of the last quarter-century, while ScreenJunkies names the show's pilot one of the 10 best TV pilots of the 2000s. Plus, Indiewire compiles all of the show's introductory scenes. Read on for more:
• New York magazine has set up a bracket to determine the best TV drama of the last 25 years, and Breaking Bad has made the cut, pitted against Friday Night Lights in the first round.
• Breaking Bad is on the ScreenJunkies list of the 10 best TV pilots of the 2000s.
• Indiewire compiles the introductory scenes from every episode of Breaking Bad in chronological order in an attempt to discover if the show's narrative still makes sense if the prologues are the only thing you watch.
• Walt and Jesse are two of The Province's top odd couples from TV and the movies.
• According to The Hollywood Reporter, TheWrap and Entertainment Weekly, Bryan Cranston will star in a comedy called Get a Job that will also feature Mad Men's Alison Brie.
• Rolling Stone attended the Secret Policeman's Ball and says that Bob Odenkirk and David Cross, who reunited for a performance, "still got it." The Associated Press has a photo of the duo arriving at the event.
• Entertainment Weekly presents a preview of John Carter and notes, "Breaking Bad fans will also find a happy surprise in the new footage: Bryan Cranston as a tenacious U.S. cavalryman." Geeks of Doom comments it's fun to see Cranston show up in a "small but memorable" character role in the film, while Orlando Weekly calls his performance "all-too-fleeting."
Read More