Press
Vince Gilligan, Bob Odenkirk, and Bill Burr Interviews; Gawker Calls Breaking Bad "Great"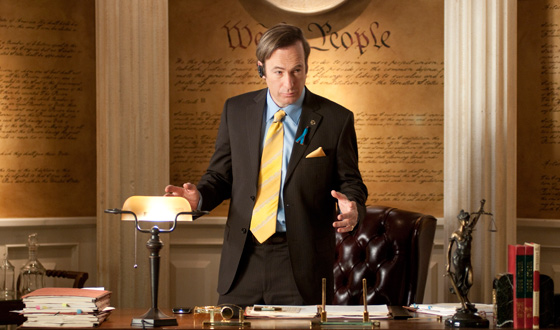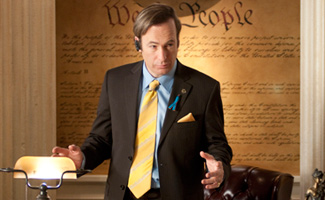 This week, Vince Gilligan, Bob Odenkirk, and Bull Burr all spoke about Breaking Bad in interviews, and Gawker hailed the show as "great." Plus, Breaking Bad paper dolls, and New York magazine compares Breaking Bad with Vince Gilligan's previous show, The X-Files. Read on for more:
• MyNorth.com interviews Vince Gilligan, who says of the series finale, "I think the least satisfying series endings have been ones where the creators didn't fully commit and tried to leave things vague or open-ended."
• Bob Odenkirk tells SF Weekly that acting on Breaking Bad is "a challenge and a hoot and a relief all at the same [time]."
• Bill Burr talks to Creative Loafing Atlanta about his role on Breaking Bad playing a tough guy.
• Gawker compliments Breaking Bad for being "great right out of the gate."
• /film links to paper dolls of all of Breaking Bad's major characters created by an illustrator.
• New York magazine draws comparisons between Breaking Bad and The X-Files, since Vince Gilligan "spent time writing for Mulder and Scully, and those episodes foreshadow" his work today.
• Michigan Live thinks Breaking Bad "tackles the subjectivity of morality as deftly as any Russian novel."
• The Houston Chronicle ranks the behavior of some of TV's male characters, putting Walter White at 7.7 (out of 10): "Over four seasons he has strangled (with a bike lock), poisoned (with mustard gas), shot and run over a number of people, mostly bad."
• According to Deadline, Vince Gilligan has signed a new deal with Sony Pictures TV that runs through June 2013.
• <a href="http://www
.variety.com/article/VR1118049779?refCatId=13″>Variety reports that Bryan Cranston and Vince Gilligan will be presenters at the Writers Guild of America West awards show on Feb. 19.
• TVLine reports that Bryan Cranston will voice a character on the Feb. 19 episode of FOX's The Cleveland Show and will appear as a recurring character next season.
• Wetpaint has a photo of Bryan Cranston on the Modern Family set, where he's reportedly directing an episode, playing Nerf war with two of the show's young stars.
• Bryan Cranston has a cameo in a Funny or Die spoof called Sh*t Emmy Award Winning Actors Say that stars Eric Stonestreet of ABC's Modern Family.
• Aaron Paul attended Audi's Super Bowl party along with numerous other celebrities.
• Smash, which stars Aaron Paul and screened at the Sundance Film Festival, is near a deal to be acquired by Sony Pictures Classics, according to The Hollywood Reporter. Collider.com was "blown away" by Paul's performance in the movie.
• The Hollywood Reporter reviews Anna Gunn's new movie, Sassy Pants, and calls the actress "absolutely terrific."
• Zap2it reports that Jonathan Banks (Mike) will play a potentially recurring role on the CW's Ringer.
Read More