Press
Express-News Calls Breaking Bad Best TV Show Ever; Cranston Walks Globes Red Carpet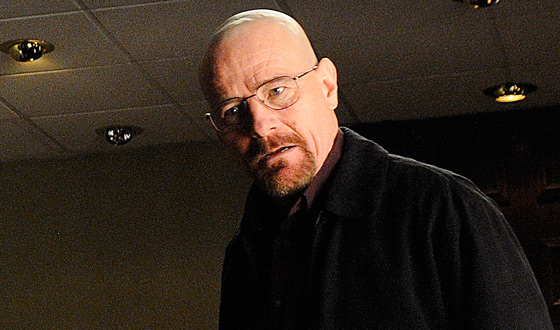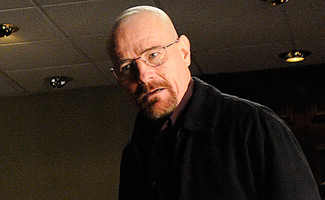 This week, The San Antonio Express-News praises Breaking Bad as perhaps the best show ever, and Bryan Cranston does several interviews on the Golden Globes red carpet. Plus, Wired chooses Walter White as one of the best fictional scientists, and Cranston talks to Access Hollywood about working with Tom Cruise. Read on for more:
• The San Antonio Express-News calls Breaking Bad "arguably the best television show ever" and talks about taking pride in getting others to watch the show.
• On the red carpet at the Golden Globes, Bryan Cranston talks to Entertainment Tonight about how he deals with the excitement of being at the Globes; tells The Huffington Post that he doesn't "go online to read things… I would rather work than talk about work or reflect on work;" and speaks with Hollyscoop, saying of Walt, "Once you compromise your moral soul, you're lost and that's what happened to Walter White."
• Wired considers Walter White one of the best fictional scientists, noting, "Whenever he uses basic science to get out of a sticky situation, you can see his analytical brain working just as fast as his teacher's instinct to nurture."
• The Denver Post looks at loners on TV including Walter White, who "operates solo, alienated from his friends, family and business partner."
• Bryan Cranston speaks to Access Hollywood about one of his Rock of Ages co-stars, Tom Cruise: "I don't think there's any harder working actor in Hollywood than Tom Cruise. He's a lovely guy and he's astonishing in this role."
• TheWrap and ACESHOWBIZ report that Kelley Dixon and Skip MacDonald have been nominated for ACE Eddie Awards in the category of Best Edited One-Hour Series for Commercial Television for Season 4's "End Times" and "Face Off," respectively.
• Deadline Hollywood reports that Vince Gilligan, Bryan Cranston and Aaron Paul attended the AFI Awards luncheon, where a " particularly harrowing clip" of the drama was shown and got an audible reaction from the audience. PopSugar has a picture of Paul on the event's red carpet.
• Wisconsin's WTMJ suggests catching up on Breaking Bad now that the Green Bay Packers are no longer in the playoffs.
• Comedian Bill Burr talks to Austinist about landing a role (as Saul's associate, Kuby) on Breaking Bad: "I felt like I won a contest or something, because when I watch Breaking Bad it's like I'm not in the business. I am a fan boy. I'm a total geek for that show."
• You can see Anna Gunn in the trailer for Sassy Pants at The Hollywood Reporter.
• The creator of FX's Archer talks to the Atlanta Journal-Constitution about Bryan Cranston's guest-starring turn in the season finale, calling him "jaw-droppingly great."
• Newsday highlights the DVD release of America in Primetime, a "must-see" on cultural depictions through TV history that features Bryan Cranston.
• FirstShowing.net has Bryan Cranston in the trailer for his new movie, Detachment, which stars Adrien Brody and is set to open March 16.
• Starpulse reports that Betsy Brandt guest-starred on Thursday night's episode of ABC's Private Practice.
• Adweek interviews actress Erika Christensen, who says she just watched Season 4 and is "hooked."
Read More