Press
Breaking Bad's Newsletter Gets an Upgrade With Bi-Weekly Prizes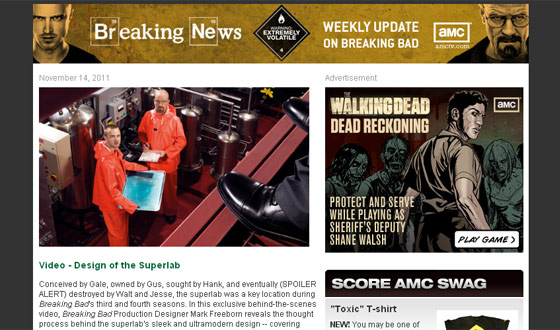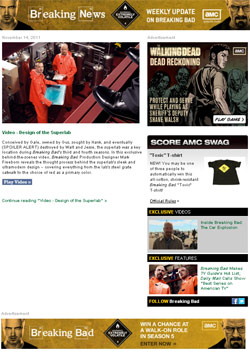 Subscribers to Breaking News already know that this newsletter is a great way to find out the latest info on your favorite series, not to mention instant access to interviews, games, contests and more.
Well, this week the best got better: Now Breaking News, the weekly newsletter for Breaking Bad, delivers the same addictive content plus bi-weekly swag giveaways — like T-shirts and DVD sets.
Just being a Breaking News subscriber means you're automatically entered to win. So what are you waiting for? Sign up today and get weekly news and prize opportunities delivered directly to your inbox.
Click here to sign up for Breaking News.
Read More