Keep Up with Breaking Bad On the Go with the Upgraded AMC App for iPhone and iPod Touch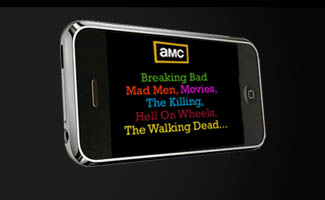 AMC's free iPhone app has recently released a major upgrade, and all app users are encouraged to upgrade now. (If you don't have the app yet, download it for free from iTunes pronto.) AMC's newly redesigned app provides the latest sneak peeks, behind-the-scenes video, and cast interviews for Breaking Bad, as well as for all of AMC's other original series including The Killing and Mad Men. Also available with the upgrade are original webisodes for The Walking Dead, videos for AMC's newest show, Hell on Wheels, and access to AMC's original series blogs and AMC's broadcast schedule. Coming soon: Photo galleries, cast info, episode summaries and Twitter feeds from all of your favorite AMC shows.
Great content. Easy access. Download the new-and-improved AMC iPhone app today.
Read More