What You're Saying About Walt and Jesse's Fight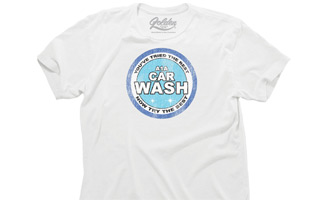 Throughout Breaking Bad Season 4, AMC will award Talk Forum commenters quoted in our weekly "What You're Saying" post with prizes (limit one per person).This week, commenters will receive A1A Car Wash T-shirts. Next week: Breaking Bad hoodies.
Nearly four seasons' worth of growing tension between Walt and Jesse finally exploded into a fistfight at the conclusion of Season 4 Episode 9, "Bug." Here's a sampling of what people are saying about the brawl:
• "I love how Jesse was like, can you walk? Then get out and never see me again. Man, so intense." — xtcsteve
• "Perhaps things would have been salvaged if Jesse had been honest… but the way I see it… Walt already lost trust in Jesse last week when he saw the text message — due to his paranoia… I don't think he was 'listening' to Jesse tonight… he was only trying to expose the 'treachery' he already had made up his mind existed in Jesse." — NickCR
• "I'm sad over the fight between Walt and Jesse. Walt abuses Jesse and he's turned a loyal friend into a foe… at least for the moment. Walt is beyond redemption on a number of different levels." — Tee Mack
Log onto the Talk forum to join in any of these conversations or start a Breaking Bad topic of your own.
Read More