Chat Online While Watching Season 4 Episode 12 On-Air This Sunday Night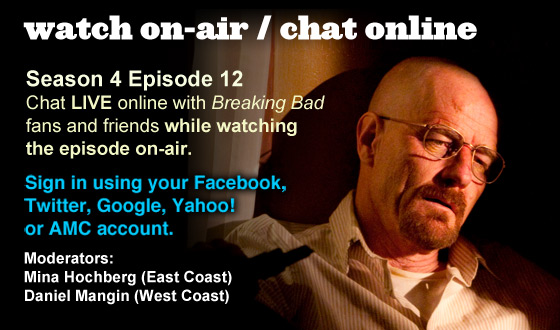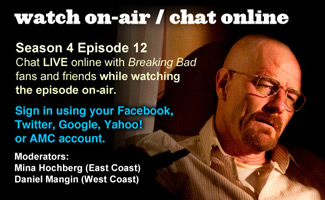 Throughout Season 4, AMC viewers have been participating in Breaking Bad's weekly Watch On-Air / Chat Online event, which allows fans to chat LIVE online with other viewers in real time while watching the latest episode on-air on AMC.
With just two episodes left, time is running out to join the conversation, so be sure to log on to AMCtv.com this Sunday night and leave your comments in the open thread for Season 4 Episode 12, "End Times" while the episode is airing on AMC. The East Coast chat begins at 10PM ET | 9C, and the West Coast chat begins at 10PM PT.
Click here to join this Sunday's Watch On-Air / Chat Online event
Read More