Uncategorized
Q&A – Steven Michael Quezada (Steven Gomez)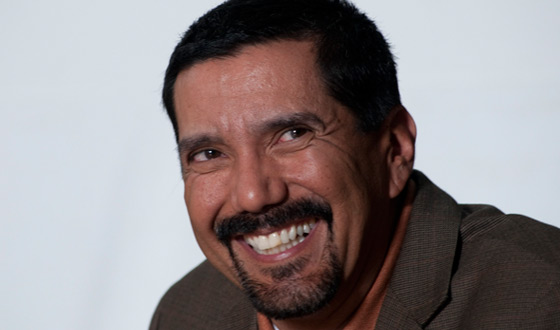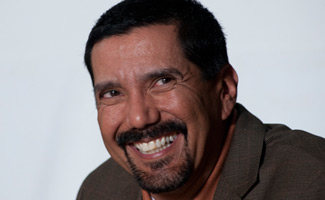 Steven Michael Quezada plays Hank's partner, Steven "Gomie" Gomez, on Breaking Bad. In an exclusive interview with AMCtv.com, the actor and Albuquerque native talks about having Breaking Bad cast members on his local late night talk show and how being on Breaking Bad has allowed him to give back to his hometown.
Q: Things have really changed for Gomez this season with Hank still sidelined.
A: It's a new stage for Gomez. He is trying to go out on his own, and he's not really good at it because he's never had to do it. He's always had Hank to get through the door or do all the talking. There's a scene coming up in Episode 12 where I'm the only one in the scene. They wrote me my own scene, and it was really exciting to be there.
Q: How much do you prepare for the episodes you appear in?
A: I will read the script if my character is in the episode, but for all the other episodes that I'm not in, I don't read them. I'm a big Breaking Bad fan — if I'm not in the script, I like to experience the show with the rest of the world. I'm ready to be shocked. I know there's some shocking stuff coming up.
Q: How has being on Breaking Bad changed your life in Albuquerque?
A: It changed my life in the sense that I'm able to help more people. I'm able to raise more money for children and give back to the community that supported me for my whole career, mostly through [an organization called] YDI (Youth Development Inc).
Q: Have you ever brought any of the kids to the set of Breaking Bad?
A: We've taken some performing arts schools on the set of Breaking Bad. I have a program called Actor's Core that Bryan Cranston and I started, which I do with YDI. I'm bringing in people to do hair and makeup and writing. I want to expose the kids to all the elements of filmmaking and television so they can get jobs out here, because the business is really booming in New Mexico. I basically teach them how to take a blank piece of paper and make it into a movie.
Q: Have you gotten anyone you know a cameo on the show?
A: I have — the guy with the big white goatee and handlebar mustache that plays background with the DEA. If you look, you'll see him. He's a golfing buddy.
Q: Do your friends and family pester you to get on set?
A: I've taken my sister, and I got my mom on set one time, and that's about it. I mean look at the actors I'm working with — I can't really go on set and mess around. I'm just happy I'm the only Mexican alive on Breaking Bad. It's hard to be a Mexican alive on the show, I'll tell you right now.
Click here to read an interview with Dean Norris, who plays Steven Gomez's partner Hank Schrader
Read More