Press
Time Calls Breaking Bad "Brilliantly Insidious;" TV Guide Calls Season 4 "Outstanding"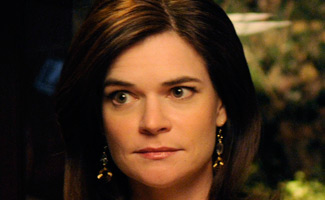 This week, Time calls Breaking Bad "brilliantly insidious," TV Guide calls Season 4 "outstanding," and The Boston Globe lauds Breaking Bad's jawdropping storytelling. Plus, interviews with Brian Cranston and Betsy Brandt, and recaps and reviews of Season 4, Episode 8, "Hermanos." Read on for more:
• Time names Breaking Bad as one of the summer's best offerings, calling it "one of the most brilliantly insidious things I've ever seen on American television."
• TV Guide calls Season 4 "outstanding" and raves about the performances in Episode 8, "Hermanos."
• The Boston Globe calls Breaking Bad "the kind of storytelling that can make your jaw drop."
• Bryan Cranston talks to Film School Rejects about Breaking Bad and Drive, noting "[Walt's] ego has grown to the point where he thinks he can handle this, he can manage this; he's got a grip on it. But in truth, I don't think he does. That's the paper tiger."
• Dread Central has a video interview with Bryan Cranston, who sports a full head of hair and discusses Contagion (another of his upcoming films).
• Examiner interviews Betsy Brandt, who talks about the dichotomy of Marie: "She'll do these things that you're like 'Oh my God, are you kidding me?' but then she'll be this upstanding, insightful person."
• Actor Steven Bauer (Scarface) discusses appearing in Episodes 8 and 10 of Season 4 with Cuba Headlines: "My stuff was just brilliant to do and my scenes are just insane." He also speaks with Starpulse and says he's "proud and psyched to be able to contribute to that lore, to the reputation of Breaking Bad."
• Variety discusses how the extreme violence warning for Episode 8, "Hermanos," produces tension while the audience waits, knowing "something really, really bad is going to happen."
• The Daily Beast highlights the best and worst TV teachers, with Walt falling under the "worst" category: "Walt has transformed from a man who teaches teens to one who watches them overdose and die — without so much as a hint of remorse."
• Salon includes Breaking Bad in their examination of workplace politics on TV: "For all its meth cooking and gunplay, this is ultimately a show about work."
• Best Week Ever reminds everyone that Giancarlo Esposito played the character Buggin Out in Do The Right Thing way before he became "everyone's favorite coolly psychotic chicken franchiser."
• For recaps, reviews, and ratings for Season 4, Episode 8, "Hermanos," check out A.V. Club, BuzzFocus, CNN, Collider, Crave Online, Daemon's TV, Entertainment Weekly, HitFix, The Hollywood Reporter, IGN, Los Angeles Times, New York, Paste, Poptimal, Salon, Slate, Star-Ledger, Time, TV.com, TV by the Numbers, TV Fanatic and The Wall Street Journal.
Read More