What You're Saying About Hank's Investigation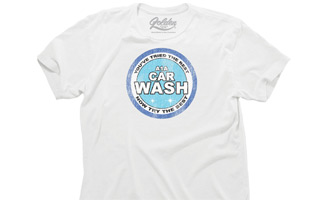 Throughout Breaking Bad Season 4, AMC will award Talk Forum commenters quoted in our weekly "What You're Saying" post with prizes (limit one per person).This week, commenters will receive A1A Car Wash T-shirts. Next week: Breaking Bad hoodies.
How much does Hank know about Walt's extracurricular activities? That's the question Breaking Bad fans are pondering after watching Hank discuss Heisenberg with Heisenberg himself in last week's episode. Here's a sample of what people are saying:
• "I wouldn't be surprised if Hank already suspects Walt even a little bit. Theirs so much evidence right in front of him. The longer it takes him to figure it out the more he's gonna look like an idiot." — SmokeyLoc
• "Did your hair stand up when Hank was putting together possible W.W. meanings? Then his reaction to the Walt Whitman explanation was just way too sweet and complimentary toward Walt. Right there, the show got a little deeper. If Hank knows, holy crap. This is gonna get good." — Michael V
• "Those gears in Hank's head are going to be smoking with all the coincidences that link Walt with the meth world." — Severed Rob
Log onto the Talk forum to join in any of these conversations or start a Breaking Bad topic of your own.
Read More