What You're Saying About Jesse's Current Emotional State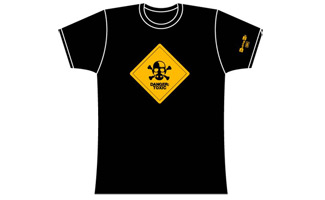 Throughout Breaking Bad Season 4, AMC will award Talk Forum commenters quoted in our weekly "What You're Saying" post with prizes (limit one per person).This week, commenters will receive Heisenberg T-Shirts. Next week: A1A Car Wash T-Shirts.
Breaking Bad fans have taken notice of Jesse's unusual behavior since Gale's murder, and are heading over to the Breaking Bad Talk forum to talk about Jesse's current emotional state. Here's a sample of what people are saying:
• "He can't stand to be alone with his thoughts since he now knows that he's a murderer. I'm sure he can't get the image of shooting Gale out of his head. That's why he needs people and distractions around him constantly. He will go insane if he doesn't." — James29
• "'Folsom Prison Blues' would be a great song to convey (part of) what's goin' on in Jesse's head. 'I killed a man in Reno, just to waaaaatch him dieeee.'" — Rusniak
• "Jesse should be in treatment with a shrink and going to weekly meetings. Walt should be closely supervising Jesse's treatment." — Christina
Log onto the Talk forum to join a conversation or start a Breaking Bad topic of your own.
Read More