Press
Hollywood Reporter Names Breaking Bad Top Show; TV Guide Cheers Banks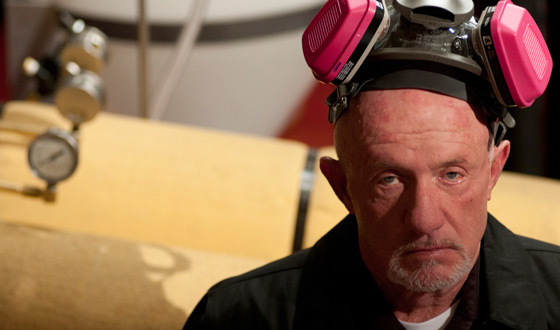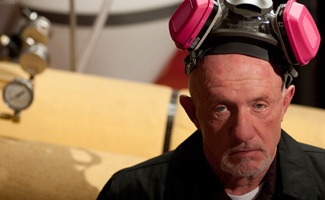 This week, The Hollywood Reporter places Breaking Bad at number one on their list of shows men should be watching while Jonathan Banks talks to New York magazine and is cheered by TV Guide. Read on for more:
• The Hollywood Reporter puts Breaking Bad at No. 1 on it's "What Men Should Be Watching on TV" list: "It's tough, intellectual and complicated, about what a man dying of cancer does to take care of his family when he's gone."
• Jonathan Banks speaks with New York magazine and compares Aaron Paul to Montgomery Clift.
• TV Guide cheers Jonathan Banks for "bringing new meaning to badass on Breaking Bad."
• New Mexico's Alibi highlights Breaking Bad as a "cultural signifier of New Mexico — and Albuquerque in particular." Alibi also interviews Bryan Cranston and includes outtakes that didn't make the main article.
• In their feature on showrunners, Vince Gilligan tells Variety his biggest challenge going forward is "not jumping the shark." (No Link)
• Bryan Cranston tells E! Online that the show's audience is tested "to see if they'll allow their sympathies to carry them into the dark side. And it gets darker and darker."
• The Plain Dealer cites Breaking Bad in an article about how "relentlessly dark" TV shows have gotten.
• The Boston Globe compliments Breaking Bad Episode 4's scene between Hank and Walt, which had "perfectly ambiguous dialogue that was tensely acted."
• The Houston Press calls Breaking Bad the "Most Welcome Return" this summer.
• Rolling Stone thinks Breaking Bad has "become the most painfully intense drama on TV" and that "Walter White has become our most frighteningly ordinary criminal."
• TV Guide includes Gale's karaoke singing in Breaking Bad as one of the week's top moments.
• New York magazine examines Breaking Bad's place as "the baldest show on television, a bare-skinned ball of shiny bullet-heads, chrome domes, cue balls, Skeletors, and Baldilocks."
• Grantland thinks Breaking Bad's Walt has "got a mortal lock on the honor of being TV's most put-upon middle-aged white male."
• The Grantland Top Five puts Jesse Pinkman's drug den at No. 4: "There might be no worse tenant/homeowner in the American southwest than Jesse."
• The Good Wife's Robert and Michelle King tell Variety that they enjoy Breaking Bad.
• Illustrator Kyle Hilton has created what Complex Magazine calls "hilarious (and printable!)" paper dolls of characters from several TV shows, including Breaking Bad. Check out the special edition "Box Cutter" accessory pack for the Gus doll.
• AOL TV wonders if Breaking Bad's Jesse has reached "the beginning of the end."/p>
• Parks and Recreation's Aziz Ansari shares with Entertainment Weekly that his ideal woman is "funny and smart" and "has to like Breaking Bad."
• Sharif Atkins, of USA's White Collar, tells TV Grapevine the two shows he'd "love to have some form of a role on if it ever came to be": Breaking Bad and The Walking Dead.
• According to The Hollywood Reporter, Bryan Cranston is in talks to take a "small but flashy" part in World War Z, which is based on the book by Max Brooks. Collider.com says the film will be released on Dec. 21, 2012.
• For recaps and reviews of Season 4, Episode 4, "Bullet Points," check out A.V. Club, BuzzFocus.com, Crave Online, Daemon's TV, HitFix, Los Angeles Times, Star-Ledger, Paste, Poptimal, Salon, Slate, Time, TV.com, TV Fanatic, TVgasm, TV Geek Army, UGO.com, The Wall Street Journal and WhatCulture!
Read More