What You're Saying About the Season 4 Premiere Sneak Peek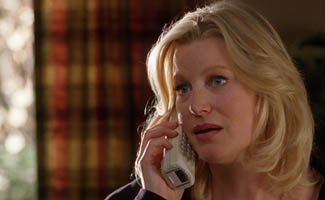 The countdown is on as Breaking Bad's season premiere is a mere three days away. This week, fans got a sneak peek look at the season's first episode, which had them exalting in the comments section and begging for more.
• "Love the decorative (moveable) columns in Saul's office…" — John Norton
• "We want a second sneak peek right now :)" — Efkan Bosnali
• "Love Saul! — 'You have a passport right?' LOL!!" — Steve Van Epps
• "I wanna look so bad, but NO SPOILERS!! It's killing me!!" — Gina Gilbert Gorman
• "Loved this sneak peak…already laughing…OMG, I am going to burst waiting 'til Sunday" — Daniella Slon
Log onto the Talk forum to join in any of these conversations or start a Breaking Bad topic of your own.
Read More