Video
Video – Breaking Bad Season 4 Premiere Episode Now Online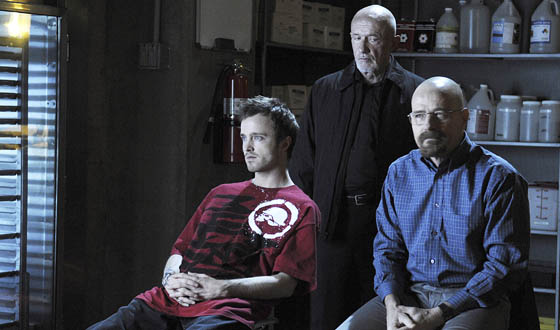 UPDATE: This video is no longer available on AMCtv.com.
Rave reviews are pouring in for Breaking Bad's Season 4 premiere, with the Los Angeles Times insisting "this is still the best show on TV" and the Chicago Tribune declaring, "All I can say is: I want more." If you find yourself echoing those sentiments, then consider re-watching the episode in its entirety on AMCtv.com for free. If you haven't seen it yet, watch it now. (This episode is available for a limited time only.)

Don't miss an all new episode of Breaking Bad next Sunday at 10PM | 9C on AMC.
Read More