What You're Saying About the Season 4 Trailer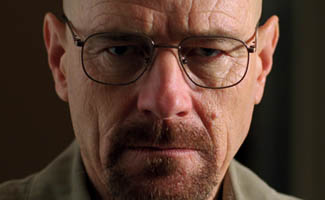 AMCtv.com's release this week of the official Breaking Bad Season 4 trailer had fans cheering and prognosticating. Here's a sampling of their various reactions to the scenes from the new season.
• "Yeeeeeeeeeeeeeee Haaaaaaaaaaaaaaaaaaa!" — Quebrando Mal
• "Walter is out of the superlab… Just a few more weeks to find out if Jesse has what it takes to kill!" — Alba Marlene
• "From the trailer it looks like we will be seeing a more complete transition of Walt this season." – Kurt Barlow
• "Even a 30-second preview of this show is better than most of the other… shows out there." — Sarah Fisher
• "Trailer leaves you wanting more. Can't wait!" — Jeanne Kessel Potter
Log onto the Talk forum to join in any of these conversations or start a Breaking Bad topic of your own.
Read More