Have a Favorite Season 3 Quote From Marie? Share It Now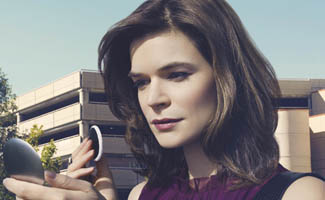 She's got a love of all things purple, a history of shoplifting and, when properly provoked, a serious case of road rage. But let's put aside Marie Schrader's other characteristics for the moment and focus on her gift of the gab. Whether she's leaving long-winded messages on an answering machine or chewing out the whole DEA for not backing up her husband in a crisis, this woman is a master of the put-down, the comeback, the veiled insult and the bold-faced question. When do you think she's at her best?
Do you have a favorite Season 3 line from Skyler's talkative sister? Let us know in the comments section below. (All submissions must include the episode from which the quote is taken). We'll randomly choose one contributor to win a Breaking Bad prize such as a DVD set or soundtrack. In addition, your entries could end up being saved for posterity on the Breaking Bad site.
Read More