What You're Saying About Watching the Breaking Bad Encores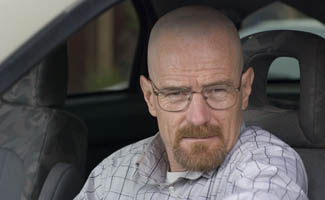 The commenters this week discussed their Breaking Bad viewing habits now that the AMC is entering Season 3 of the full series encores.
• "Here's another obsession: When you watch the wednesday night encores even though you got the DVDs! Hey, 'Over' was on last Wednesday!" — Quebrando Mal
• "Amen to that, I think ALL BB devotees watch the repeats and keep Season 3 on their DVRs while waiting for the Season 3 repeats." — respect_the_chemistry
• "Yup, I got S3 on DVR and iTunes and I'm still watching the repeats lol." — Catnip
Log onto the Talk forum to join in any of these conversations or start a Breaking Bad topic of your own.
Read More