Have a Favorite Season 3 Quote From Mike? Share It Now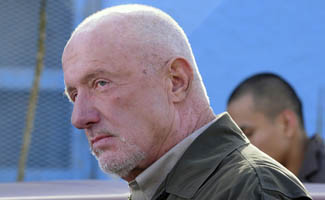 A man of action, Mike generally adheres to a "less is more" policy when it comes to the spoken word. And yet, when a situation calls for eloquence, he doesn't fall short. In fact, he's a master of the parable.
Do you have a favorite Season 3 quote from Breaking Bad's "fixer" extraordinaire? Let us know in the comments section below. (All submissions must include the episode from which the quote is taken). We'll randomly choose one contributor to win a Breaking Bad prize such as a DVD set or soundtrack. In addition, your entries could end up being saved for posterity on the Breaking Bad site.
Read More