Got a Favorite Gus Fring Quote From Season 3? Let Us Know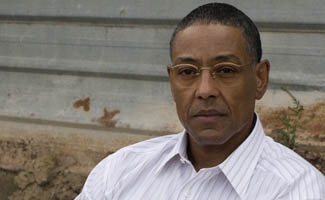 How do you get to be a reputable, community-oriented businessman by day and a multimillion dollar drug entrepreneur by night? By being a consummate professional who chooses his words very carefully. Such is Gustavo Fring, Breaking Bad's calculating kingpin who seems to pull all the strings in Walter White's world and who always speaks with conviction.
Got a favorite Gus quote from Season 3? Let us know in the comments section below. (All submissions must include the episode from which the quote is taken). We'll randomly choose one contributor to win a Breaking Bad prize such as a poster or a hoodie. In addition, your entries could end up being saved for posterity on the Breaking Bad site.
Read More