What You're Saying About Your Hopes for Season 4 Music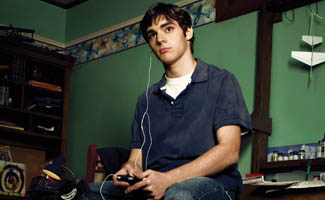 The commenters this week continued their discussion of what songs they would like included in Breaking Bad's Season 4 score.
• "There's something about Gregg Allman's voice that evokes the Jesse character. Allman's 'Midnight Rider' would work particularly well if Jesse had to go on the run." — rockmama
• "I'd like to hear ['Voodoo' by Godsmack] in a quick opening teaser to the show… in a sort of montage-looking way, underlining Walt's indulgence into the drug world." — Quebrando Mal
• "Walt has been a victim and he has made himself a victim. He would love to go back to a more simple time. Just as Michael Murphy's 'Geronimo's Cadillac' is a metaphor for escape and atonement. But of course, we are all our own jail keepers. Walt has busted out, but his days are numbered." — bullieboi
Log onto the Talk forum to join in any of these conversations or start a Breaking Bad topic of your own.
Read More