Breaking Bad Is Up for a Producers Guild Award for Second Year in a Row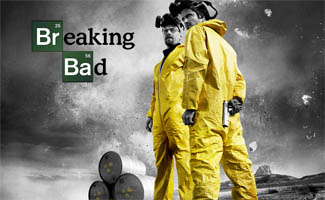 This morning the nominees were announced for the Producers Guild Awards, and Breaking Bad is nominated (for the second year in a row) for the Norman Felton Producer of the Year Award for Best Episodic Drama. The series will be competing against Dexter, Lost, AMC's Mad Men, and True Blood. Mad Men won the award last year and in 2009. Could this be Breaking Bad's year?
Winners will be announced at the Producers Guild Awards ceremony on Sat., Jan. 22, at the Beverly Hilton.
Read More