Have a Favorite Season 3 Quote From Walter White? Share It Now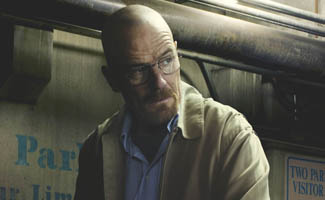 If scientific geniuses tend not to be pithy, then Walter White is the exception to the rule. Whether expressing his anger while grabbing his crotch ("Wipe down this!"), issuing a warning to stray meth-heads ("Stay out of my territory,") or hurling an insult at his partner Jesse ("Grow some f——- balls!"), Walt has repeatedly proven he's king of the well-placed one-liner.
Got a favorite Walt quote from Season 3? Let us know in the comments section below. (All submissions must include the episode from which the quote is taken). We'll randomly choose one contributor to win a Breaking Bad prize such as a poster or a hoodie. In addition, your entries could end up being saved for posterity on the Breaking Bad site.
Read More