What You're Saying About Jane's Father Donald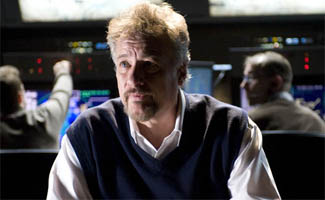 The commenters this week reflected on Breaking Bad's Season 2 Finale, wondering whether Jane's father Donald intentionally caused the planes to collide, or if it was just an accident.
• "He appeared to be paying close attention to what was happening. It took a lot to maneuver the planes into position to collide." — rowebaby
• "I think Donald went back to work too soon, and that's why he had no business putting peoples' lives in his hands." — respect_the_chemistry
• "He wasn't trying to intentionally crash the planes. He was out of it because of his grief over Jane's death. When he was talking to one of the planes he said Jane's name instead of the proper call sign." — Mason Nine
• "Grief is a powerful thing. I cannot imagine the head space Jane's dad would have been in only 5 weeks out from her death." — Tony Almeida
Log onto the Talk forum to join in any of these conversations or to start a Breaking Bad topic of your own.
Read More