What You're Saying About Music for Season 4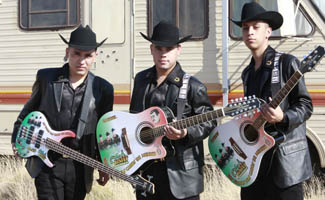 The commenters this week shared their hopes and predictions for the music that will accompany scenes in Season 4.
• "More music from that group Timber Timbre. Their song 'Magic Arrow' was playing when Mike was bugging Walt's house.They remind me of a combination of old Pink Floyd and Red Rider mixed together. Also, more creepy music like that track that was playing when Walt sees the superlab for the first time." — respect_the_chemistry
• "I for one would love to see Walt right on the verge of murdering Gus with 'Kashmir' by Led Zeppelin. I sleep with the radio on and I am pretty sure I dreamt it this way. " — Catnip
• "I'm a big Tom Petty & the Heartbreakers fan and ever since I first heard this song, 'High in the Morning,' from their current album, I've pictured a Jesse/Walt storyline in which they both get involved with the same woman. I see Jesse as the 'young man' of the lyrics, Walt as 'the captain.'" — rockmama
• "I'd like to hear 'Dance of the Knights' by Sergei Prokofiev just after Walt takes out Gus!" — Bloodyshell
Log onto the Talk forum to join in any of these conversations or start a Breaking Bad topic of your own.
Read More