Games, Polls & Quizzes
Now That You've Watched Breaking Bad Season 1 (Again), Vote for Your Favorite Episode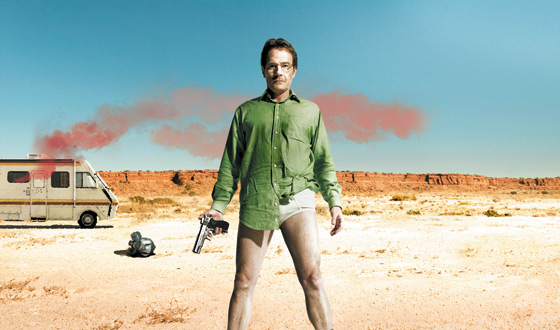 Since Breaking Bad Season 1 first aired in 2008, you the fans have been voting by the hundreds for your favorite episode via AMCtv.com's online poll. Now that all the encores have recently completed for said season, why not take a moment to re-evaluate (or share) your opinion of what constitutes the best of the best? Currently residing in the number one slot is Episode 6, "Crazy Handful of Nothin'," during which Walt's alter ego "Heisenberg" is born amid the rubble of Tuco's hideout. Just behind that comes the Breaking Bad Pilot, which first introduced viewers to Walt's unconventional way of dealing with cancer and a mid-life crisis. Trailing by just a few votes in third place is Episode 3, "Cat's in the Bag…," which found Walt dealing with a criminal chained up by a bike lock in his basement! Think it's hard to decide between these? Of course you do!
If you haven't voted yet in the Breaking Bad Season 1 Episode Poll, now is definitely the time to do so.

Be sure to tune in to the next leg of Breaking Bad's encores, continuing Wed., Jan. 5 with Season 2 Episodes 2 and 3, starting at 1:30AM | 12:30C. Click here for a full schedule.
Read More