What You're Saying About the Breaking Bad Encores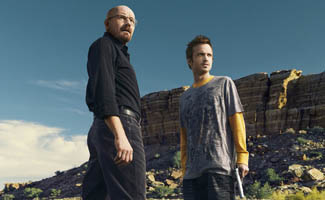 Even though they've seen each episode multiple times, Breaking Bad's fans are rejoicing over the select episode encores that begin on Sun., Nov. 7 at Midnight | 11C following new episodes of The Walking Dead.
• "I celebrate this good news with my traditional musical response: 'After midnight we're gonna let it all hang out!'" — rockmama
• "Even though I have Seasons 1 and 2 already on DVD, I'm still going to tune into all of them." — Quebrando Mal
• "Re-airing those eps makes more sense for a new viewer to get a feel for the show." — Tony Almeida
Log onto the Talk forum to join in any of these conversations or start a Breaking Bad topic of your own.
Read More