Uncategorized
Q&A – Julie Dretzin (Pamela)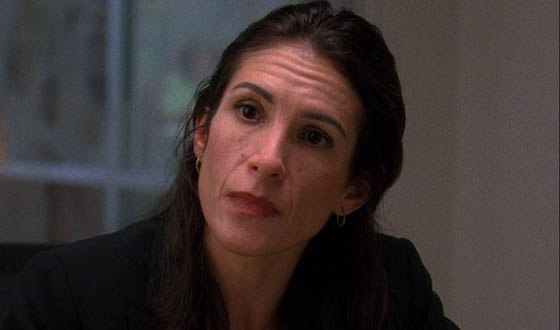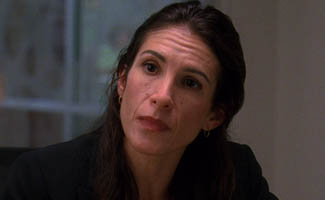 From Nov. 7 through Dec. 5, AMC is airing select episodes of Breaking Bad Sundays at Midnight | 11C following new episodes of The Walking Dead. As part of the Breaking Bad encore experience, AMCtv.com will be posting interviews with the show's talented supporting cast. This week, Julie Dretzin compares her role as Skyler's divorce attorney to being a mother and divulges her relationship to one of the Breaking Bad staff writers.
Q: What is it about you that makes you so believable as a lawyer?
A: [Laughs] I don't know. I'm glad I was believable. How about I start there? Most of the time I'm playing victims or crying mothers. I love playing a woman on top. It's lovely.
Q: Do people in your own life turn to you for advice?
A: They do, actually. I have a very strong circle of female friends and we all rely on each other. Also, I'm in my 40s and I have two children, and I think my younger friends sometimes look to me for advice about things because you have to balance a lot of different things as you get older.
Q: And like Pamela, do you tell it like it is?
A: Yeah. It's funny because the only other career that I have ever thought about embarking on is one of a therapist. That's the only other thing I've really thought I might be good at. I don't think this character is a therapist but there is a kind of distance about it which I really like — an emotional distance she has from her clients, which I think you obviously must have as a therapist.
Q: We hear you're married to Sam Catlin, one of the writers on the show…
A: I am. I was assuming you were going to ask me how I got the part and I was going to tell you I slept with one of the writers. That's not how I got the part. But yes, I am. This is his third year on the show. He came in for the second season.
Q: Were you lobbying for a role?
A: No. Not at all. I know it sounds like it couldn't be true but I don't know if I ever said to him, "Can't you come up with a part for me?" That's not the way it works. But it is true that when it came up he said, "You gotta look out for this. It's a good part." But then I auditioned like everybody else.
Q: Does your real-life role as a mother influence the way you play Pamela's handling of Skyler?
A: As a mother, you learn how to handle situations that come up that are very trying. It almost feels like saying to a kid, "Listen, if you want to watch a movie tonight, then you need to eat your vegetables." [Laughs] I know that's kind of way out there, but I'm presenting the situation to her. I'm trying to make her see what is in front of her and that it doesn't make sense.
Q: What advice would you personally give Skyler?
A: I don't know. As a fan of the show I think my heart is maybe more aligned with Walt than it is with Skyler, to be honest. But then as a woman who is married to this man for so many years and has history with him, I also completely understand Skyler's point of view. I think I would probably tell her to try to listen to whatever voice is at the innermost core of her being, her instinct about Walt, and what that was telling her. Or I might say you need to get the hell out and you need to get a lawyer.
Q: If you were in trouble, would you hire Pamela to be your lawyer?
A: Absolutely. Of course. What do you expect me to say? You want a kind of a neutral, grounded party to be handling your situation and I think that Pamela is good at that.
Q: Have you spent a lot of time around lawyers?
A: My dad was a lawyer.
Q: What? How did you not mention this earlier?
A: I don't know! He did labor law. The case that he really was most committed to and most proud of was this pro bono case where he represented a guy on death row in Alabama. He gave many years of his life to that but then he passed four years ago. And that case still hadn't been resolved.
Q: Will we get to see Pamela in a courtroom next season?
A: Hmmm. I'd love to know that too. Wow, that gives me all kinds of ideas. I'm going to have to sleep with one of the other writers.
Click here to read an interview with the actress that plays Pamela's client, Skyler (Anna Gunn).
Read More