Awards
Breaking Bad Wins TCA Award for Outstanding Drama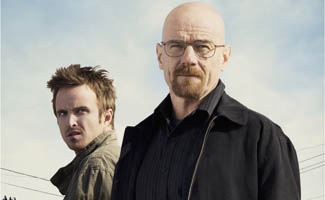 Last weekend the Television Critics Association announced the winners for the 26th Annual TCA Awards during a reception at the Beverly Hilton Hotel, and Breaking Bad was honored with the statue for Outstanding Achievement in Drama.
Breaking Bad tied with the final season of ABC's Lost for this distinction, facing down stiff competition from FX's Sons of Anarchy, CBS's The Good Wife and AMC's own Mad Men (which won in both 2008 and 2009).
The 2010 TCA Awards, presented by the Television Critics Association, recognize outstanding television programming in the 2009-2010 season, as selected by the association's 200-plus member critics and journalists.
Read More