Talk Forum – What You're Saying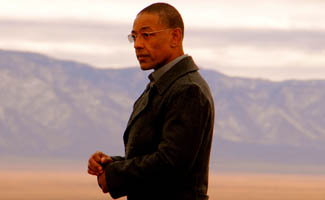 Commenters this week ruminated over Gus's relationship with Walt, and how Gus will feel toward his former business partner after Heisenberg's actions in the Season 3 Finale.
• "Has Walt's defiance of Gus (killing his two dealers and Gale; letting Jesse go; accusing Gus of ordering a hit on a child) thrown Gus? My feeling is that all those things combined over a 24 hour period push Gus toward the decision to kill Walt immediately. " — Jamm56
• "I think until the last episode, Gus hadn't met Heisenberg. From what I can recall, Walt had been pretty humble towards Gus, no random outlashings… I really wonder how Gus will handle it." — Ozium
• "Gus says 'explain yourself' and 'I want to know why?' when he asks about Jesse. He doesn't understand Walt. He perhaps thought he was misguided and needed some advice, but now thinks Walt must be crazy for doing what he is doing. And I should say, Gus has no use for people who don't make sense to him." — besos!
Log onto the Talk forum to join in any of these conversations or start a Breaking Bad topic of your own.
Read More