Games, Polls & Quizzes
Breaking Bad Season 3 Ultimate Fan Quiz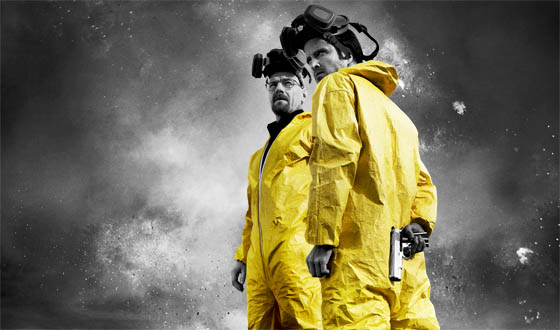 Attention Breaking Bad fans… Consider yourself a Season 3 expert? If so, then you'll be able to answer how many times Walt's windshield was cracked, and which Season 2 characters arose from the dead — in flashback form, anyway — this time around. Embrace this chance to prove your expertise with our Season 3 Ultimate fan quiz.
If you really think you know your stuff, take a stab at our bonus question. Answer correctly in the comments section below by Fri., Jul. 9 at 11:59 PM ET | 10:59C and you'll be entered in a random drawing to win a Breaking Bad Soundtrack CD and Season 2 DVD set.

Bonus Question: Who are The Cousins praying to in the Season 3 Premiere?
Read More