Talk Forum – What You're Saying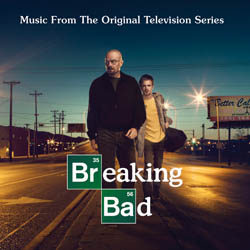 Throughout Breaking Bad Season 3, AMC will award Talk Forum commenters quoted in our weekly "What You're Saying" post with prizes (limit one per person). The week, commenters will receive copies of the Breaking Bad Soundtrack. Next week: Season 2 DVD sets.
Walt's last-minute effort to save Jesse's life stunned Breaking Bad commenters, who spent the week discussing its implications for Gus, Jesse and Walt.
• "Walt has to realize by now that Jesse's precarious hold onto the precipice has completely slipped… I don't think Gus will be very understanding when informed of Jesse's attempt, and Walt's ultimate decision to waste his employees might be the straw that breaks the camel's back." — ptown fan
• "[Jesse] is the one that regrets the consequences of his actions and the only one that really tries to live by any moral compass. And this is why Walt takes the risks he does for him. Jesse keeps the Walt in Heisenberg." — noontide
• "Walt driving into the gangbangers was the equivalent to giving Jesse a big hug and saying, 'I love you, son'. Left a warm feeling in the cockles of my heart." — wichopunkass
• "Walt's act of saving Jesse shows that Walt has refused to be a good soldier and not take Gus's earlier advice of cutting loose of Jesse. Now Gus faces the prospect of a separate organization — the Walt/Jesse axis — within his own organization." — starscm
Log onto the Talk forum to join in any of these conversations, discuss Sunday night's Season 3 Finale or start a Breaking Bad topic of your own.
Read More