Uncategorized
Q&A – Jonathan Banks (Mike)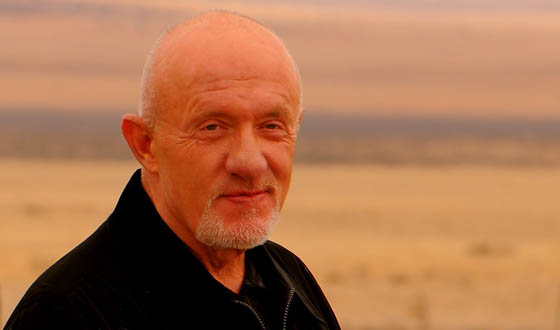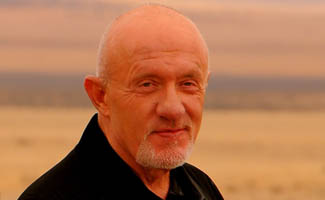 The veteran actor explains how babies can make even tough guys like Mike melt, describes his own personal "half measure" and addresses whether he's ever met a real-life "Cleaner."
Q: Mike is pretty intimidating. How does it feel to always see fear in people's eyes?
A: Normal. Next. Do you know how many bad guys I've played in the last thousand years? Let's put it this way: My oldest kid is 42, my youngest are twin 15-year-olds, and down at the school, even the thugs, they're still not quite sure, which is a wonderful thing. I'm so old that if someone looked at me the wrong way I'd probably fall over, but…
Q: What happens when the 15-year-olds bring their dates home?
A: Oh they're terrified. They're all terrified. Keep it that way. It's fine with me.
Q: What is it about a baby that makes even tough guys like Mike go soft?
A: It's total innocence. It's before the world turned to s—, excuse my language. It's before they know about being hurt and kicked around. It's before — oh God, you know what? Turn me off. Just turn me off. How do you not love babies? One of my favorite things about planes is, if a baby is crying and someone complains, I love to stand up and go, "What you were never a kid? You were never a baby? What's the matter with you?" And I do. I get in their face. I just find it absurd. The poor baby can't control itself.
Q: Mike doesn't seem to have a problem following Gus's orders. Would you be able to do that?
A: Gus pays him. If Gus crosses him, that's a good question. I wonder. In my mind, Mike has never really ever had a boss, nor will he ever really have a boss, and Jonathan has never really had a boss.
Q: You're speaking about yourself in the third person?
A: That guy, yeah. What a great narcissistic human being I am. If I had to go out there and take somebody's shit, it would be very hard on me. I can't imagine doing that. It would not be good.
Q: In Episode 12, Mike says, "I chose a half measure when I should have gone all the way." Looking back on your career, is there something you wish you had pursued further?
A: Directing. There were a couple times over the years when people asked me, "Are you interested in directing something for television?" I had the opportunity but what I saw, especially in the '70s and early '80s, was that you put the camera up and if it didn't fall over you printed it. I thought, this isn't directing. That probably was just the fear of failure, and that's a very weak approach.
Q: It's never too late, right?
A: Well, I'm a hundred and twelve.
Q: Betty White hosted SNL.
A: Was that not the best? Talk about a great sense of humor. Whatever it is, walk out the door and see the irony of everything that's going on, the absurdity of it all, and just howl. I will say this about Mike: Mike has that great sense of irony, of "How much more foolish or silly can it get?" There's humor in Mike. If you saw the scene where Walt and the lawyer are fighting and I'm doing my crossword puzzle, that's Mike man.
Q: Last question: Have you ever encountered someone who claimed to do what Mike does?
A: [Laughs] And Jonathan ends that with a good hard laugh. That's how you write it. And Jonathan ended it with a good a hearty laugh.
Click here to read an interview with the guy that plays Mike's boss — and Walt's boss — Giancarlo Esposito (Gus).
Read More