Breaking Bad Season 3 Encores in 2010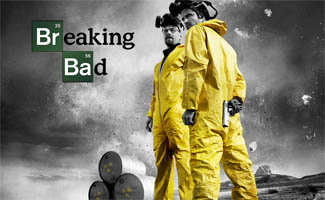 Breaking Bad's Season Finale has come and gone, but those dreading a long hot summer without Walt, Jesse, Saul and Gus can chill (and set their DVRs): Starting Sun., Jul. 25 at midnight | 11C, AMC will be re-airing the third season of Breaking Bad in its entirety. Here's your chance to relive the drama of Walt's pizza toss, Skyler's affair with Ted, Hank's violent shootout, and Jesse's final moments with Gale. It's all happening again this summer, beginning with the first episode, "No Mas," following the Season 4 premiere of Mad Men at 10PM | 9C.
UPDATE: Breaking Bad Season 3 will NOT encore this summer as originally scheduled. However, Season 3 episodes will encore later in 2010. Stay tuned!
Read More