Talk Forum – What You're Saying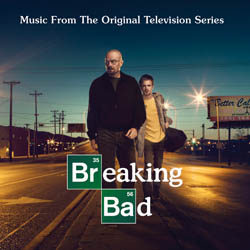 Throughout Breaking Bad Season 3, AMC will award Talk Forum commenters quoted in our weekly "What You're Saying" post with prizes (limit one per person). The week, commenters will receive a copy of the all-new Breaking Bad Soundtrack. Coming up next week: Season 2 DVD sets.
Commenters were quick to weigh in on Jesse's newfound plan to steal from Gus's operation — and most concur it will end badly for both him and Walt.
• "Jesse's going to get himself and Walt killed dealing on the side. Gus will eventually find out that a dealer not in his network is dealing blue meth, then find out it is Jesse and his group, and also think that Walt is in on it." — ddogchris
• "Jesse likes the money, but he misses the thrill of the chase. The chance to put his own stamp on it is lost in this big lab. He may not be doing meth any more, but he is still addicted to making it." — rondow
• "Jesse is a damn fool… I bet there's a network of cameras set up in the superlab, just in case of an emergency… that way Gus will be able to know what really happened." — Brando
• "Walt is being unfair to Jesse again! He said they are partners but he is leaving him in the dark with his deal with Gus, when it was Jesse who pointed out they are getting screwed!" — thewaymouth
Log onto the Talk forum to join in any of these conversations, discuss Sunday night's all-new episode or start a Breaking Bad topic of your own.
Read More