Uncategorized
Q&A – Betsy Brandt (Marie Schrader)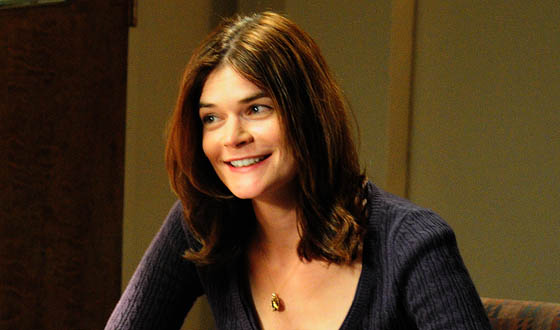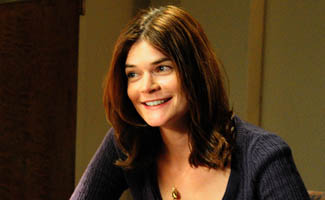 The actress reveals her inner Marilyn Monroe, describes how she helped Dean Norris land the role as her on-screen husband and discusses Marie's one article of clothing she might have "borrowed" from the show.
Q: Last season you described crying after shooting scenes because Marie has no emotional release. Now that she's showing more emotion this season —
A: Still doing that. After the scene with Dean [Norris] in the elevator I said, "Did we get it? Did we get it?" And when I knew we had it and were moving on, I just started bawling. It was so sad and Dean is so good. Just to see him — this guy who puts so much into his work — be treated like that, and to have to walk down the hallway. So, I still do that. Sometimes your character will have a good cry, but sometimes it's watching a person really struggle with not crying that is interesting. I really try not to just be self indulgent.
Q: We know what makes you cry working on the show, but what makes you laugh? Do you joke around a lot?
A: Oh my God. We laugh so much. [To her husband] Grady, what have I done that we can share with people that I won't get arrested for? When we go in and do pictures of our potential costumes for Vince to look at, I always pose to the point where Grady says, "You're going to a fitting. Is it going to be a 'normal time' fitting?" I say, "I'll see what I can do." My poses run the gamut from Marilyn Monroe, the air blowing up her skirt, to where I've actually asked someone to use Photoshop: "I'm going to pose like I'm hitchhiking and put a street behind me. I'm going to put these things in my shirt to make my nipples look really hard and make it look like I'm out in Antarctica." So yes, I'm very serious about my fittings. I'm sure sometimes Vince is like, "I do not have time for this. Could she just stand there so I could actually see what she's wearing?" I'm like, "Come on. Let's make sure you get one where I'm mid-air."
Q: You and Dean Norris have great chemistry together. Did you know each other before the show?
A: I met him at the audition. Did he tell you this story? I didn't recognize him, which is not rare for me, even though he's worked a ton. But I was sitting there and we're all actors just trying to get a gig and I was aware it was a really good script and I said, "I'm playing this as funny. Are you playing this as funny? Cause I think this is funny." He seemed a little hesitant and I don't know if he was hesitant about my question or just that I was talking to him — I can be very chatty in the waiting room, which probably is good for some people and some other people probably hate me. But he said, "Yeah, I think it's funny." He told me later he thought he read it a little differently because we had talked about that.
Q: He did mention something about you helping him to get the part.
A: I think it's really great that he mentions that but he could just send me something. Some flowers would be nice or a nice bottle of wine or champagne. I'm not asking for a percentage of what he makes, I'm just asking for a little something.
Q: Is there anything of Marie's that may have accidentally found its way off the set and into your own home?
A: "Have I stolen anything?" is pretty much what you're asking. A. I haven't, but B. If I did, I wouldn't tell you.
Q: Maybe you borrowed something.
A: I have a little, purple hat. My daughter really wears it. It's just really cute and it's a nice purple. It's funny; I can't have anything in my life purple now. We rent a house when we're in New Mexico and Grady was getting me a cup of coffee and I said, "Don't give me the purple mug." The house has a set of different colored mugs. He gave me the purple one because he thought I was joking. I was like, "No seriously. I can't. It's just too much."
Q: Marie does tend to wear a lot of purple…

A: I don't know that there's been an episode where I'm not in purple. And I love that about her. The thing about Marie is, even things like that, I think there is very little she does half-assed.
Click here to read an interview with the man who stole Betsy Brandt's (on-screen) heart, Dean Norris.
Read More