Press
AMC Celebrates Season 2 DVD Release With DVD Giveaways!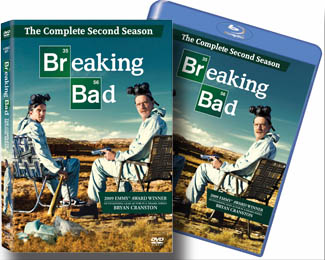 The second season of AMC's Emmy-winning series is coming to DVD and Blu-Ray on Tue., Mar. 16, and to celebrate AMCtv.com is giving away DVDs to our esteemed commenters!
Here's your chance to own all 13 episodes of Season 2, which The Hollywood Reporter calls "so flat-out superb it appears to be operating at a different level than just about everybody else." The four-disc DVD set (three-disc Blu-Ray set) also comes with deleted scenes, behind-the-scenes featurettes, exclusive minisodes, and more.
Here's all you have to do to win: Let us know your favorite moment from Season 2 and why in the comments section below. On Fri., Mar. 19 we'll randomly select four winners who'll each receive a DVD set.
Can't wait 'til then? You can buy the DVDs or Blu-Rays starting Tue., Mar. 16 at AMC's online store or through Amazon.com.
Remember: Season 3 premieres Sun., Mar. 21 at 10PM | 9C.
Read More