Press
Breaking Bad Creator Vince Gilligan to Appear at Apple Store in NYC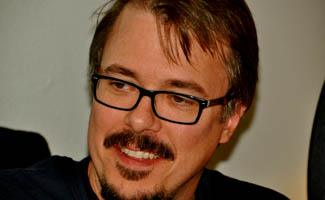 Attention Breaking Bad fans in NYC. On Fri., Mar. 19 at 6 PM, series creator Vince Gilligan will be at the SoHo Apple Store in Manhattan. (Guests should arrive 15 minutes before-hand.) During this hour-long event, Vince will discuss his Emmy-winning show, answer fan questions, and show off a promo reel in anticipation of the Season 3 Premiere on Sun., Mar. 21 at 10PM | 9C.
Don't live in New York? Don't worry! Apple will be making a video recording of the whole event for a podcast that will appear on iTunes three days afterward.
BREAKING NEWS: Breaking Bad's leading men Bryan Cranston and Aaron Paul have now confirmed they will be joining Vince Gilligan at the Apple Store appearance.
Click here to visit the Apple Store site for more info.
Read More