Talk Forum – What You're Saying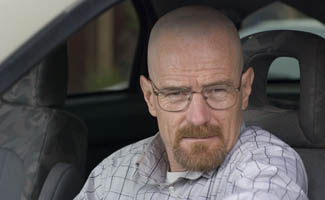 Walt's path in life has grown darker and darker. How will things ultimately play out for him once the series ends? Viewers debated that question this week.
• "I know that Walt has to pay for the bad karma created from his bad decisions, but I hope that in the end there is some redemption and a relatively happy ending for him… I think he's a very sympathetic character, with an inner core of decency." — naql
• "I can see why Walt went down this path. I hope he does 'BREAK' his BAD behavior and 'rise' above the situation as people CAN do. I hope his family grows past this." — fuzzydbear
• "I have a feeling that something may happen to Walter Jr. to send Walt over the edge, and finally back to sanity and to reality of just how dark a place he's in. It would also be the impetus for really pissing off Hank personally, as he really loves that kid!" — Liz
Log onto the Talk forum to join in any of these conversations, to discuss the Season 3 premiere this Sunday at 10PM | 9C or to start a Breaking Bad topic of your own.
Read More