Press
TV Guide Touts Aaron Paul, New York Post Talks Chicken With Anna Gunn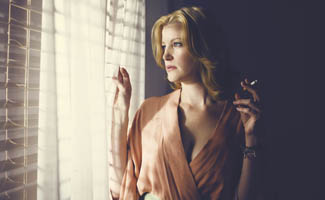 This week in Breaking Bad news: Aaron Paul gets the star treatment in TV Guide, Anna Gunn talks Skyler to the New York Post and the New York Daily News reports of a Season 3 cameo by Bryan Cranston's daughter!
• In a feature article in TV Guide, Aaron Paul calls Jesse and Walt a "married couple."
• Season 3 is the "season where the chickens come home to roost for Walt," Anna Gunn tells the New York Post in an article about Skyler.
• HollywoodLife.com talks to the cast and crew, including Bryan Cranston, Aaron Paul, Dean Norris and Vince Gilligan, who give some tantalizing Season 3 tidbits.
• Vince Gilligan talks to NPR's "Fresh Air," giving some insight into his vision for the show.
• Catch Bryan Cranston on the big screen in George Lucas' Red Tails (due out later this year) and John Carter From Mars (scheduled for release in 2012).
• Call it Cranston 2.0: The New York Daily News reports that Cranston's teenage daughter Taylor will make her professional acting debut in Season 3's first episode.
• Dramas about Latin American drug traffickers are gaining in popularity — and the Wall Street Journal says Breaking Bad's use of narcocorrido music in Season 2's "Negro Y Azul" (Episode 7) shows that English-language cable TV is getting into the spirit, too.
• Cynopsis Digital spotlights Saul Goodman's website, BetterCallSaul.com.
Read More