Share Your Favorite Ted and Gretchen Quotes and Win Breaking Bad Swag!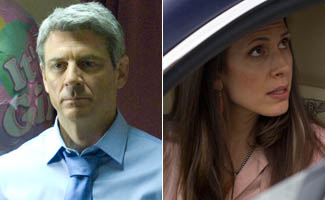 He's Skyler's former (and now current) boss who once made a more-than-inappropriate pass at her during a Christmas party. She's Walt's jilted fiance now living the high-life with Walt's old lab partner. No matter which one of these former flames is speaking, you can bet it's causing trouble for the White family.
Got any favorite one-liners from Gretchen Schwartz or Ted Beneke? Let us know in the comments section (along with the season and episode it came from), and you'll be entered in a random drawing to win Breaking Bad swag like hats and magnets. In addition, your entries could end up being saved for posterity on the Breaking Bad site.
Read More