Got a Favorite Gus Quote? Let Us Know and Win Breaking Bad Swag!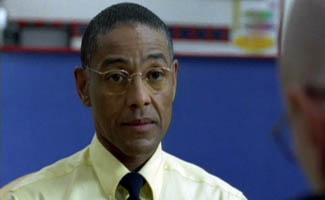 You've seen all the sights — the plane crashes, the bodies in tubs, the ATM machines — but what about the dialogue? Breaking Bad has no shortage of notable quotables, not the least of which belong to Walt and Jesse's seemingly straight-laced new business partner, Gustavo Fring.
Got any favorite one-liners from the King of Fried Chicken? Let us know in the comments section (along with the season and episode it came from), and you'll be entered in a random drawing to win Breaking Bad swag like hats and magnets. In addition, your entries could end up being saved for posterity on the Breaking Bad site.
Read More