Talk Forum and Comments – What You're Saying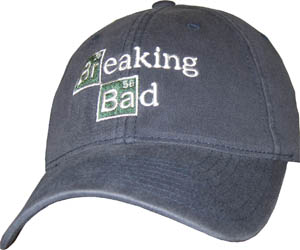 AMCtv.com awards the Talk forum commenters quoted in our weekly "What You're Saying" post with prizes like a Breaking Bad hat (limit one per person).
Fans this week were discussing Hank's mental strength, wondering how much more realistic Breaking Bad could get, and sharing what they're doing to sate their Bad appetites between seasons.
"Hank's character had all the bravado he needed when it counted. He was up against a machine gun, and he took cover then got his shot. He also had enough courage and presence of mind to tie that guy's leg seconds after that bomb went off blowing up 3 agents." — kevin o
"I think it would be an interesting experience to be on this show. While they are somewhat accurate in their portrayal of the worst side of 14-dayer life, there is still much to be 'desired.' Wonder how much realism the audience could handle." — noone2noone
"TOO LONG TO WAIT. It's like I've been off meth for months now and I need a fix BAD. Actually a good book to read to fill in the time is "Methland" by Nick Reding. Pretty eye-opening look at the entire industry and middle America." — opiedog
Log onto the Talk forum to join in any of these conversations or start a Breaking Bad topic of your own.
Read More